Archives
May 2021
Oct 2020
Dec 2016
May 2016
Apr 2015
Dec 2014
Nov 2014
Jun 2013
Mar 2013
Feb 2013

Category - BRYTER


Posted -

06/24/2013 03:17pm
Women in Business 2013: Terin Ignozzi, Bryter Estates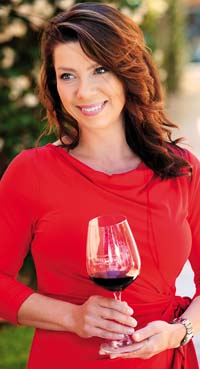 Women in Business 2013: Terin Ignozzi, Bryter Estates
Tell us about yourself and your company: Bryter Estates is a boutique family winery, producing approximately 1,500 cases of wine per year. I am a first-generation Italian who first learned the art of winemaking from her father in Chicago.
I always dreamed of living in Wine Country and pursuing my passion of winemaking as a young woman, and have built a fast-growing winery producing award-winning wines. Bryter Estates production has grown from 100 cases to almost 2,000 cases in five years.
Major accomplishment in the past year or so: In 2012, our cabernet sauvignon was awarded Best of California and Best of Napa at the California State Fair. We are the smallest winery ever to have won this award.
What is the achievement you are most proud of?: Taking the risk to follow my passion and start my own business. I had a very successful career and was on a very stable path. To give that up for the unknown was a big risk. I am the daughter of an Italian Immigrant who did not start with "a large fortune in order to make a small fortune" as the wine industry myth tells us we need to have. I risked my career and future to follow my dream, and so far, it's paid off.
What is your biggest challenge today?: Trying to keep up with all of the tactical demands of running a small business while keeping a strategic leadership perspective on how we can grow and improve. It is sometimes hard to scan the horizon while treading water, but I want to focus on the future and how I can grow Bryter Estates to a national luxury brand.