Archives
May 2021
Oct 2020
Dec 2016
May 2016
Apr 2015
Dec 2014
Nov 2014
Jun 2013
Mar 2013
Feb 2013

Category - General


Posted -

05/05/2021 10:42am
Sonoma Court Shops Welcomes Sosie Wines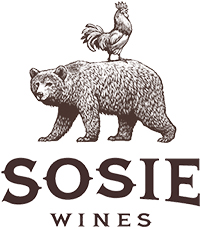 SONOMA, Calif., May 4th, 2021 – Sosie Wines, the award winning boutique Sonoma based winery, is pleased to announce the grand opening of its first ever tasting room off the historic downtown Sonoma Plaza. Specializing in organically and sustainably farmed wines inspired by old-world winemaking, guests can choose from outdoor or inside seating for a local luxury tasting. Operating hours are Thursday through Monday from 11:00am – 6:00pm, with plans to expand hours in the summer months. Sosie Wine's tasting room is located on Vine Alley, a walking alley off the Sonoma Plaza square at 25 East Napa Street, Suite C, Sonoma, CA, 95476. Reservations may be made through tasting@sosiewines.com or at https://www.sosiewines.com/contact, and walk-ins are welcome. Guests are asked to comply with local Covid protocols.
The new tasting room is a cheerful welcome after a challenging year for Sosie, which lost its entire 2020 vintage to the fires that devastated the region. Rising from the ashes and looking toward brighter days ahead, the new tasting room is a testament to the resilience of owners Regina Bustamante and Scott MacFiggen and their dedication to Sosie.
Sosie's commitment to maintaining transparency and honesty can be seen on the back of every bottle of Sosie which informs the consumer on how the wine was made and what went into it. Bustamante and MacFiggen are guided by a low-to-no intervention principle, meaning their wines are made as natural as possible, just as the grapes were grown. Sosie's emphasis on place starts with its careful sourcing of grapes from sought after vineyards and is reflected in the prime location of its tasting room in the heart of the bustling Sonoma Plaza. It is a year of renewal for many in 2021, and Sosie Wines is excited to welcome guests and toast to new beginnings.
About Sosie Wines
Founded by Scott MacFiggen and Regina Bustamante in 2015, Sosie Wines is an award winning boutique winery based in Sonoma, CA. Sosie Wines is a low to no intervention winery, meaning that they strive for natural acidity as well as measured ripeness and a focus on letting the fruit speak for itself. In order to achieve this they source from vineyards with pronounced cooling influences. The informative back label of most of their wines reads "No Amendments," reflecting Sosie's promise that the wine was made as it was grown. This equates to native fermentations, and the avoidance of additions such as acid, enzymes, tannin or anything else besides a little sulfur. They are also thoughtful about the cooperages they partner with, ensuring that the new French oak barrels complement the wine and will not overpower them. Sosie (pronounced soh-ZEE), means "look alike" in French. This doppelganger reference aptly describes the winery's affinity for French varieties and old world wine making.

https://wineindustryadvisor.com/2021/05/04/sosie-wines-announces-new-sonoma-plaza-tasting-room