Marcy and Clark Buildings - 526 & 530 Broadway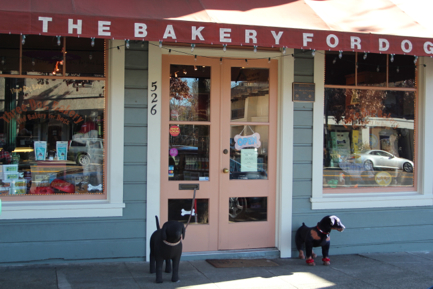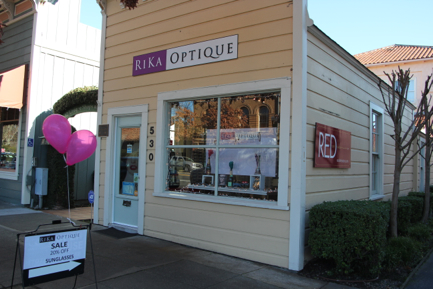 "The vacant lot on the east side of Broadway, opposite the 00F Hall, was divided in half and sold to Mr. Clark and Mr. Marcy who will erect business buildings."
- The Sonoma Index-Tribute, 2/8/1886
Soon after their purchases, J.G. Marcy and George Clark constructed their Italianate, false front wooden buildings just below Schweikert's Bakery. Marcy's was the larger of the two, closest to Napa Street.
The Marcy family lived in the back of the shop until they bought their home at 20245 Broadway. Marcy had met and married Mary Renault in San Francisco. Her parents had migrated from France to San Francisco where Mary was born.
By 1907, Marcy had taken his son, Gus, into his business and moved across the street as January, 1907 Sonoma Index-Tribune shows:
"J.G. Marcy & Son Plumbers and Dealers in Tanks, pumps windmills, water pipes and brass goods. Broadway next door to Odd Fellows Building"
During the 1920's, Gus Marcy took a partner, Ed Peterson, and the firm became Marcy and Peterson.

George Clark, grandfather of Zolita Bates and father of Zoe Clark, first had a boot shop, then he became a cabinetmaker. He was also the first mortician in Sonoma.
Both buildings were purchased by the Martin family during the 1930's and have since been used for various commercial enterprises.
The facades of these charming, old buildings are now the property of the Sonoma League for Historic Preservation. There are drawings by noted Napa Valley artist Earl Thollander of the two buildings in the League's permanent art collection.
John Gustav Marcy was born in France, but came to America when a boy of 16 years. He was apprenticed to a plumber and later went into business for himself. It was in 1884 that he came to Sonoma from San Francisco, where he had previously engaged in business. With him were his wife and two children, three other children being born to the couple after they located there. Mr. Marcy originally had his shop in the Schocken block on the north side of the Plaza, but finally moved to Broadway, where the firm of Marcy & Peterson, his successors, continues to be located.
In the old days Mr. Marcy was prominent in civic life, being one of the charter members of the original Sonoma volunteer fire department organized December 20, 1889. He was also a member of the Sonoma Valley band, his talent as a musician having been developed in San Francisco where he had formerly played with the Band Francaise, a famous organization. Mr. Marcy played one of the large horns in the band and was highly regarded by Hugh Maxwell, the director.
For many years he conducted the leading plumbing and tinning shop of Sonoma Valley and up to four years ago was actively engaged in business. He then turned his business over to his son, Gus Marcy, who with Ed Peterson succeeded him. Mr. Marcy was a patriotic citizen and was very proud of his son, Zeph, who served overseas during the war. -The Sonoma Index-Tribune, February 13, 1926
Note: the article refers to John Gustav Marcy. His name was Julius Gustav Marcy.