Archives
May 2021
Oct 2020
Dec 2016
May 2016
Apr 2015
Dec 2014
Nov 2014
Jun 2013
Mar 2013
Feb 2013

Category - General


Posted -

10/20/2020 06:59pm
A Stroll Down Vine Alley
A cozy warren of shops, offices, and wine tasting rooms, Vine Alley presents an inviting detour on the south side of the historic Sonoma Plaza. Also called Sonoma Court Shops, the alleyway evokes a European feel with its fountain, pastel pink stucco walls, and tiled walkway.
Look for the tasting room signs and the little Bacchus statue at 27 E. Napa St., then pass under the greenery-fringed archways and begin exploring. You can make it a round trip by following the narrow passageways that lead back to the street.
If you've enjoyed wandering this way before, check back in, as there is much that is new lately in this seemingly sleepy little courtyard.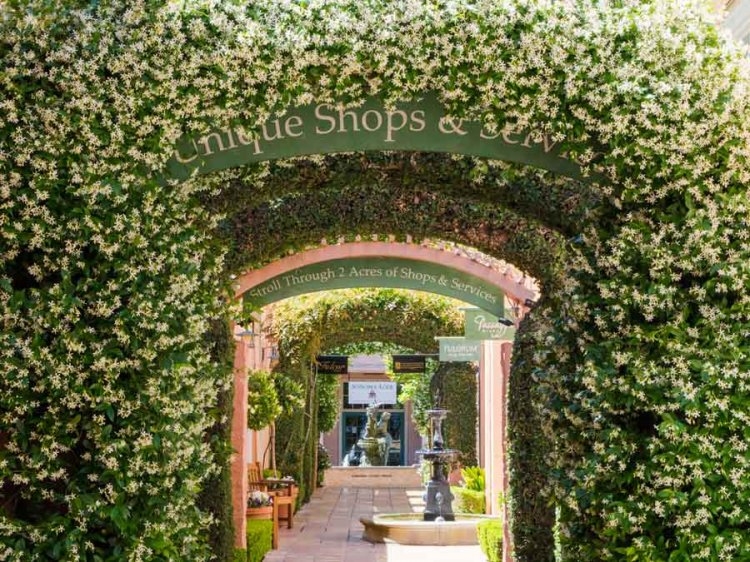 Passaggio Tasting Room
Good news for white wine drinkers at our first stop: Passaggio offers not only Chardonnay and Sauvignon Blanc, but Pinot Grigio, Roussanne, Riesling, and Chenin Blanc, too. Ask about Trousseau Gris, a rare grape grown in the Russian River Valley.
Fulcrum Wines
One of the more recent additions, stylish Fulcrum plays to the Pinot Noir set. At the bar or at café tables, explore plushly fruited Pinot from top Sonoma County vineyards like Gap's Crown.
Galatea Effect
This limited-production winery crafts 'Uber Cuvées' from ultra-premium California vineyards, with a focus on Syrah, Pinot Noir, and assorted Rhone varietals.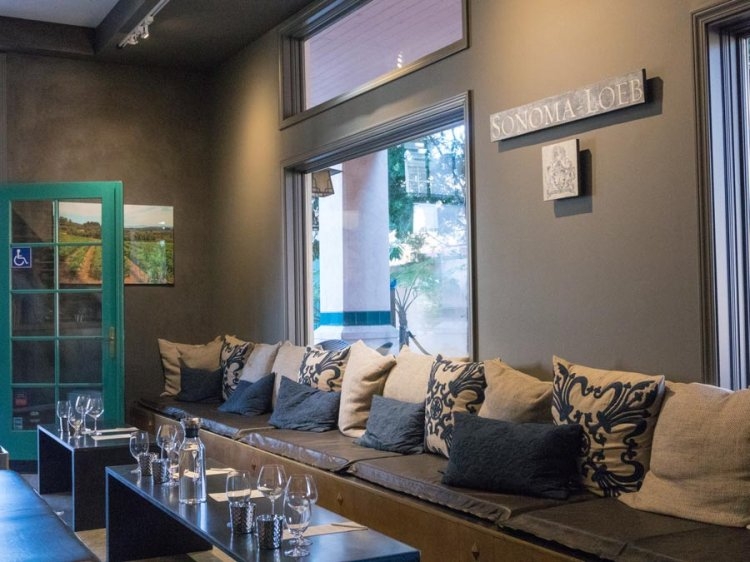 Chappellet Grower Collection
For five decades, the Chappellet family has been crafting world-class wines from fruit cultivated on the steep, rocky slopes of Napa Valley's renowned Pritchard Hill. They recently acquired the Sonoma-Loeb brand, which includes a Vine Alley tasting room near the fountain. Taste cool climate Sonoma County wines, including Pinot Noir and Chardonnay.
Westwood Estate Wines
This is a tasting room with a sense of place, indeed: the wines are sourced from their own Annadel Gap vineyard, situated at the north end of Sonoma Valley. Instead of a walk-up bar, expect an informative, guided tasting with table or sofa seating. Syrah, Pinot Noir, and rare Counoise.
Adastra Wines
New to Sonoma but a longtime gem in Carneros, this small family winery grows certified organic grapes. Try Carneros Pinot Noir, Chardonnay, and Syrah while perusing the art gallery.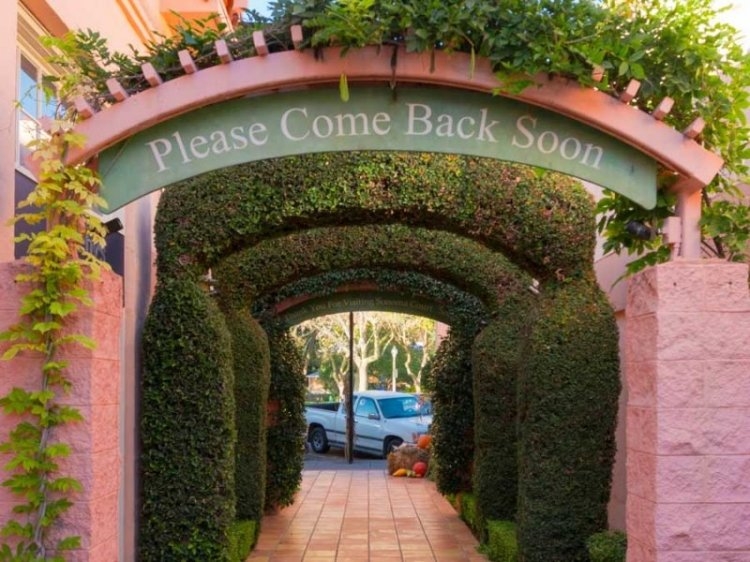 Other possibilities
Vine Alley is just one of many options. To get an overview of the wine tasting possibilities in and around the town of Sonoma, visit our Guide to Wine Tasting in Sonoma.