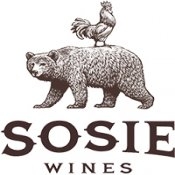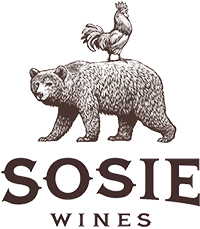 Founded by Scott MacFiggen and Regina Bustamante in 2015, Sosie Wines is an award winning boutique winery based in Sonoma, CA.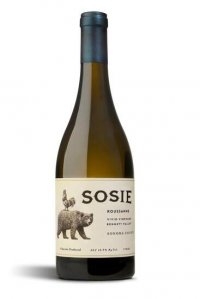 Sosie Wines is a low to no intervention winery, meaning that they strive for natural acidity as well as measured ripeness and a focus on letting the fruit speak for itself. In order to achieve this they source from vineyards with pronounced cooling influences. The informative back label of most of their wines reads "No Amendments," reflecting Sosie's promise that the wine was made as it was grown.
This equates to native fermentations, and the avoidance of additions such as acid, enzymes, tannin or anything else besides a little sulfur. They are also thoughtful about the cooperages they partner with, ensuring that the new French oak barrels complement the wine and will not overpower them. Sosie (pronounced soh-ZEE), means "look alike" in French. This doppelganger reference aptly describes the winery's affinity for French varieties and old world wine making.