Bossa Nova Clothing Concepts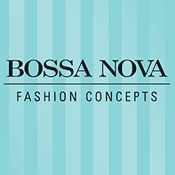 Summary: 522 Broadway Street





Bossa Nova Clothing Concepts
522 Broadway Street

Located in a historic building just off the square in Sonoma, Bossa Nova is a boutique specializing in contemporary fashion for today's women. Owner Debbie Harder has created a warm and inviting space filled with looks from designers around the world. Our clothing is perfect for work or play as well as special occasions, with a unique selection of accessories to complete the look. We also feature a large collection of handmade jewelry, as well as gift items that will delight. We specialize in providing personal service and style with a twist. Let us help you with a wardrobe update or a whole new look!

Bossa Nova is pleased to be part of Sonoma Court Shops.